ZipPay Now Available At Check Out.
Home
Bestway Accessories
FEATURES:
Pump's water flow rate (pump capacity ): 7,571L/h (2,000 gal./h)
Integrate pool system water flow rate (system flow rate): 6,814L/h (1,800 gal./h)
Durable, corrosion-resistant filter tank.
6-position valve allows for easy filter control.
Built-in timer lets you set an automated working period.
Top flange clamp design allows 360° rotation for quick and smooth installation.
Easy-to-read pressure gauge.
Included ChemConnect™ Dispenser maintains and provides clean, healthy pool water. Dispenser release provides a stable level of chlorine needed for proper chemical balance.
The pre-filter strainer basket is an added mechanism that filters to catch larger particles such as leaves, hairs and dirt. Protects your pump impeller and longevity of your pump to continuously run smoother.
This product is preassembled for added convenience.
Compatible with 3.2cm / 1.25'' valves using included adaptors.
Can be connected to 3.8cm / 1.5'' threaded valves.
Compatible with most above ground pools.
Sand not included.
Required sand size:#20 silica sand, 0.45-0.85mm, approximately 20kg
For use with 1,100-54,500L (300-14,400 gallon) pools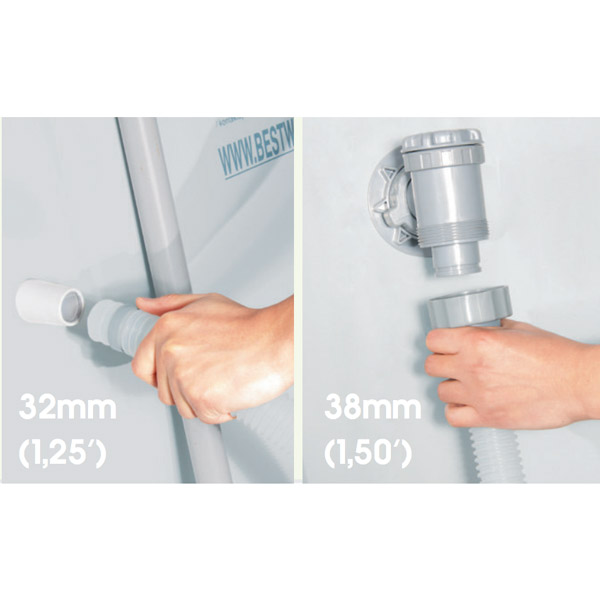 ---
BESTWAY FLOWCLEAR 2000 GAL SAND FILTER PUMP: Helps to maintain a steady flow of clean, clear and hygienic water in your swimming pool.
-Sand filters are the ultimate in above ground pool filtration as they require less maintenance than a cartridge based filter system.-


Pump Installation Diagram & Dimensions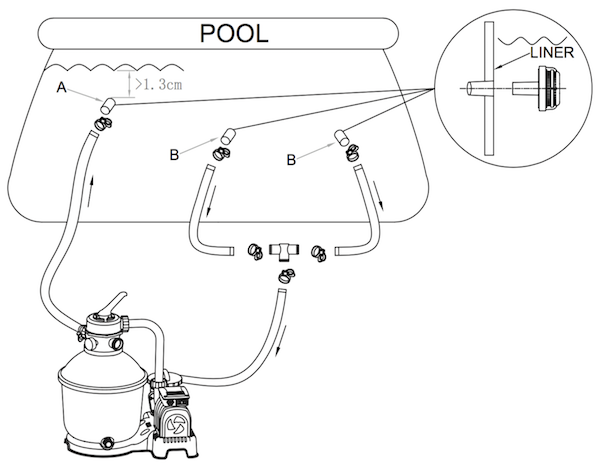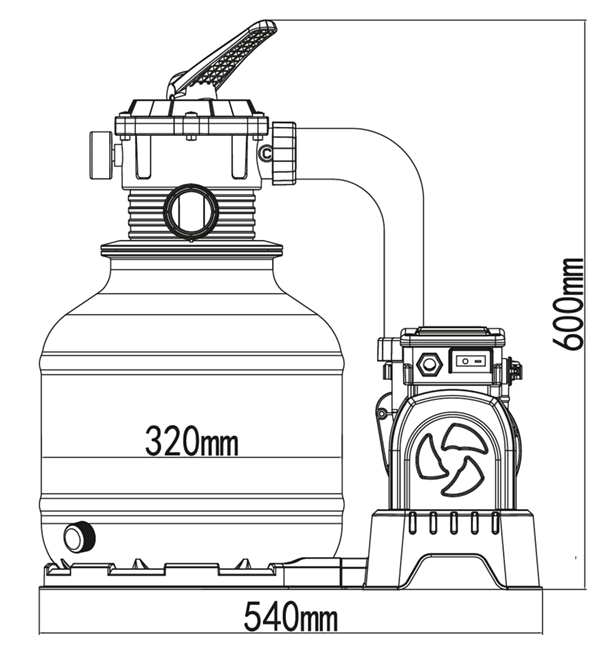 ---
Flowclear Filter Pump:
---