Davey Spa-Quip / SpaPower 601 3.0Kw Spa Pool Controller w. Time Clock - 15amp - Q601AUS-30T

The Davey SpaPower 601 Spa Controller provides an economical unit with plenty of functionality. It's designed to run up to two speed pumps, circulation pump, ozonator and variable speed blower. It can even run a single or variable coloured light.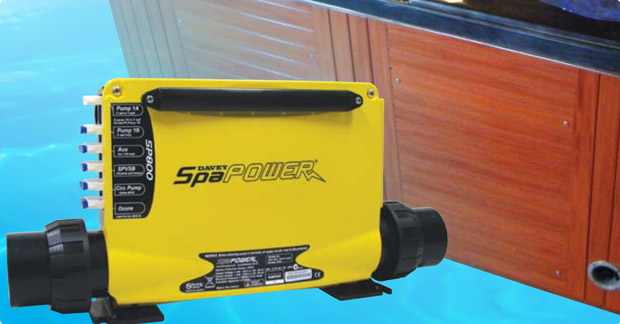 Davey SpaPower® 601 controllers are designed for powering smaller spa pools.

Perfect for running a single or two speed pump, plus a spa blower, ozone generator or 24hr circulator pump including variable coloured LED light.

A cost effective solution controlled by a poolside touchpad, sold separately.