Davey Spa-Quip SpaPower - 940W Single Speed Spa Blower - AMP plug - Q5601-AMP
Get more bubbles with less power from the new Davey SpaPower® blower. Available in single speed or variable speed models, the Davey SpaPower® blowers generate more air using less power, so you can simply plug into your existing or new spa to control airflow with the touch of a button. Relax with family and friends and enjoy your ultimate spa pleasure.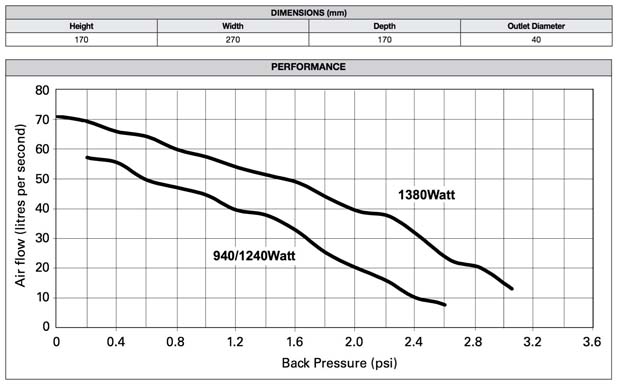 The Davey range of spa blowers offer energy efficiency at a very affordable price. With more air generated for less power usage than alternate models, the Davey SpaPower blowers mean enjoyment is guaranteed.
The SpaPower blowers range feature single speed and variable speed blowers with various plug connections, air switch operated versions and a heated single speed blower. Operation can be managed from your spa pool touchpad.
With available air flow up to 70litres per second (depending on the model), the SpaPower Blowers make your spa experience much more enjoyable.