Poolrite's classic S3500 is manufactured with high quality materials to create robust and reliable water care technology.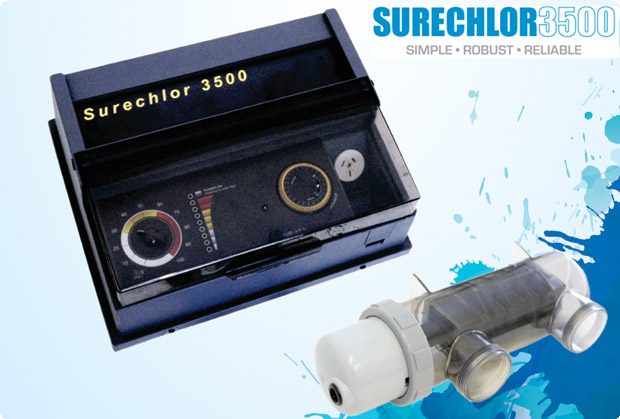 Poolrite's range of salt chlorinators is recognized by pool and spa professionals as one of the most reliable and robust salt chlorinator systems available.
The reliability has now been incorporated into a low cost, standard and reverse polarity, self cleaning salt chlorinator - S3500.
The S3500 simplifies the operation and functionality to provide a low cost, low maintenance salt chlorinator suitable for most swimming pools.
Features
Low Maintenance

Dual settings: Manual and Automatic

Ultra robust construction

Easy to use timer with Simple programming

User friendly interface

Fully adjustable chlorine control

Chlorine output monitor

Reverse Polarity self cleaning electrode

Easy installation on new or existing pools

25g and 35g also available with 15,000 hr commercial electrodes.