Davey Spa-Quip / SpaPower 6.0Kw Classic Inline Spa Heater

The Davey SpaPower Classic Spa Heater is an economical option with plenty of power. It's designed to be used with in-ground spa installations and large, above ground spa installations. The Davey Classic Heater provides a temperature selection dial and main output socket, which can be used to power an air switch control box. It comes in 2.3kW, 4.5kW or 6kW element sizes.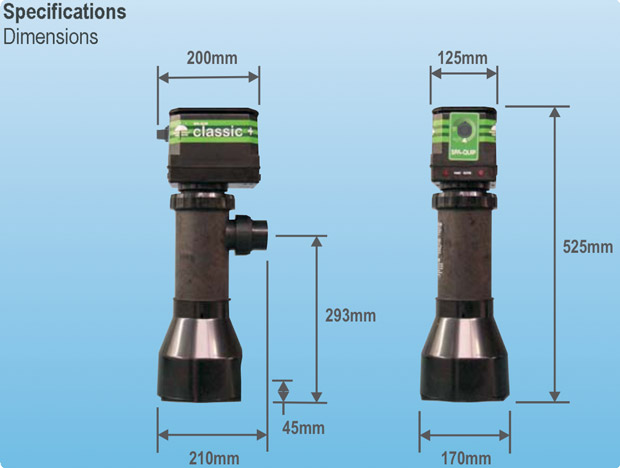 For Spas and Smaller Pools
Not only can the Davey SpaPower Classic Spa Heater be used for spas, but it can also be used for smaller pools. It uses high temperature engineering plastics to ensure safety, along with a fail-safe electrical system. It's both inexpensive and reliable.
Easy to Use and Install
The installation of the SpaPower Classic is very easy. It can be installed horizontally or on the supplied base. The base includes 40mm barrel unions.
The electrical systems of the unit are pre-wired and ready for connection. It comes with a 10amp plugin, which is standard for a pump or can be used for a control system connection. The Davey SpaPower Classic Spa Heater is fully approved under AS3136 for use in spas and pools with the approval number N14524.