Zodiac Tornax TX35 Robo​tic Pool Cleaner
Top-of-the-line and state-of-the-art, the all-in-one Tornax TX35 is the premium robotic pool cleaner.
Using an innovative smart motion system, the TX35 scrubs walls, floors and tight corners with ease.
Only with this top-shelf product comes a golf caddy storage cart and transparent filter.
Get Zodiac's Tornax TX35 for a rock bottom price, only at Best Pool Supplies online store.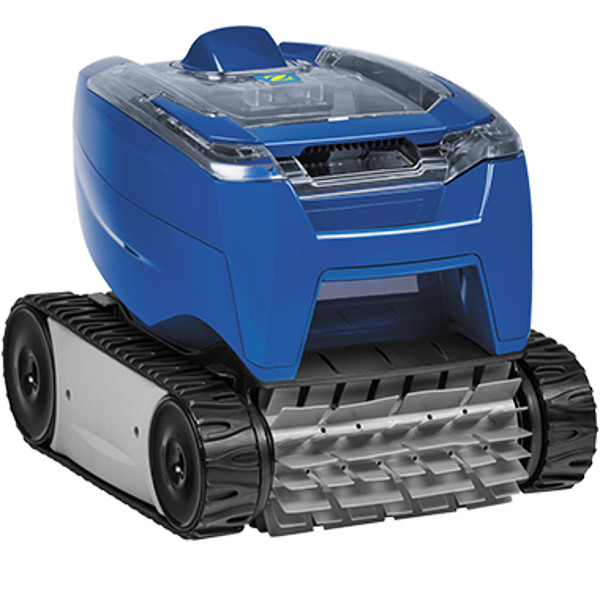 Tornax TX35 Features
Sharp front scrubbing brushes

Grippy caterpillar tracks

Straightforward eBox control panel

Real Zodiac® Intelligence

Golf caddy storage for cables

Featherweight at 5.5 KGs

Transparent filter lid

Integrated safety protocols

16.5m cable (pools up to 10m x 5m)

Energy-efficient design



How it works
Unlike cheaper robotic pool products, the Tornax TX35 is self-contained and doesn't rely on your pool filter for power. Instead, a power cable is plugged into the control eBox, which connects to a 16.5-metre cable. Lower the device into your pool and with one touch of a button, the cleaner springs to life and embarks on a two-hour cleaning cycle.
What sets the Tornax apart from the rest, is the intelligence packed inside the control board. The Smart Motion System is responsible for keeping this device out of tricky corners, turning around obstacles and within an efficient cleaning line. With its powerful electrical motor, the system sucks up even the most substantial debris without loss of suction power.
Glance through the transparent filter to check if it's time for a filter wash. Utilise the Push' N' Go button to spring open the filter hatch; grab the large handle and pull out the rigid filter canister. Then, it's s simple case of spraying down the filter head with a garden hose and returning.
Warranty
Zodiac (est. 1983) offer a two-year cover for replacement and one year warranty for the filter canister on the TX35.