Davey Spa-Quip / SpaPower 800 3.0Kw Spa Pool Controller - Max 40amp- Multiphase - Q800S-30
The Davey SpaPower 800 Spa Controller provides more features than the SP601. It's an upgrade with the ability to operate using single phase or three phase power.
The SP800 can run up to three pumps, a circulation pump, and ozonator, blowers and a single or variable coloured light. It can even run a chain lighting system with up to 60 individual LED lights.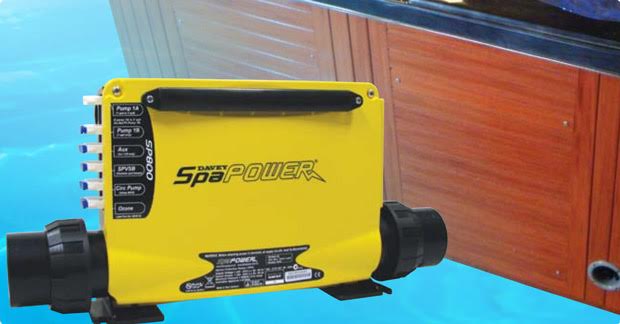 The Davey SpaPower® 800 range of controllers are designed for medium to large sized spa pools

A versatile range of controllers, capable of running a mix of single or two speed pumps, blowers,and lights as well as other accessories including VSD, sound system and heat pump capability

Feature packed to suit most spa pool requirements with control via the poolside touchpad,sold separately