Due to the ongoing bushfire situation in NSW there may be delays with deliveries.
FEATURES
2.74m x 76cm x 12cm (9' x 30" x 4.75")

Non-slip traction pad

3 fins

Convenient deck handle to easily carry the SUP

Category: All around. High manoeuvrability and lightness make this board perfect both for flat water and small wave riding

Weight capacity: 1 Passenger or 95 kg (209 Lb.)
---
BENEFITS
 Easily transported on a plane or in a car, this is a money saver and a convenience, as there is no need to purchase a roof rack or pay expensive shipping costs.

 Sold as a package deal, everything you need is included in one lightweight, grab-and-go carrier.

 Generally thicker and more stable than hard boards, which is an advantage for beginners just starting to learn.

 Allows more versatility, as they can be inflated and deflated easily.

 Resilient-while a hard board may become damaged from running into

a dock, an inflatable board tends to bounce right off with no damage.
---
PACKAGE INCLUDES
Paddle board

One oar / paddle

Hand pump

Surf leash

Repair kit

Travel bag
---
TRITECH MATERIAL - TriTech™, a 3-ply reinforced material with a polyester mesh-core encased in two layers of laminated PVC that offers superior strength and durability. This premium marine grade material can withstand the most extreme nautical conditions including exposure to petroleum products and ultraviolet rays.
DROP STITCH MATERIAL - It's a wonder material that has been successfully used in such mission-critical applications as floating docks, high-pressure rescue lifting bags and even airplane wings! It owes its remarkable properties of extreme rigidity combined with astonishing lightness to a network of thousands of polyester threads
(the "drop stitches" referred to in the name). These threads securely connect the material surfaces internally, while carefully applied sidewalls seal the finished inflated cavity to create a panel that effectively supports considerable weight while itself being light and easily portable when deflated.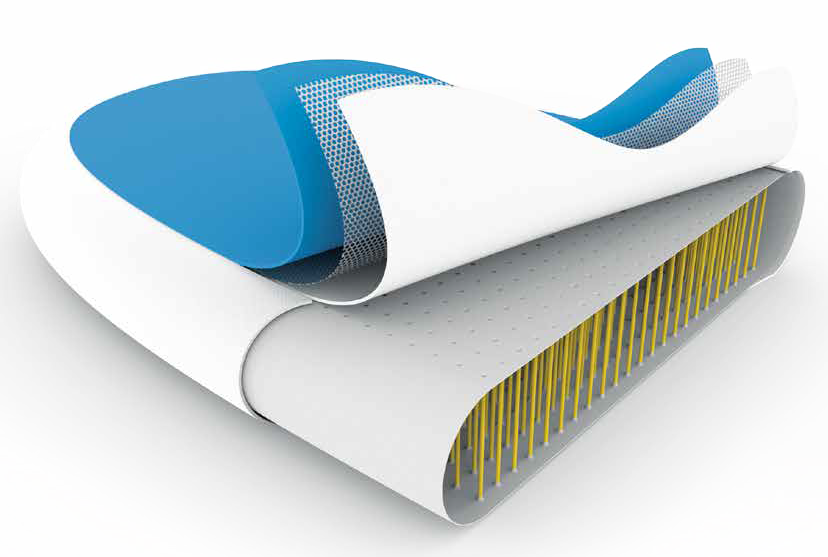 Package Includes:
Content: One paddle board, one hand pump, repair kit, one travel bag, one surf leash
---
Package Dimensions
Master carton size: 40 x 25 x 86 cm
Master carton weight: 12.3 kg
STANDING UP ON YOUR SUP
When you're new to the sport, it's best to start out in flat, calm water that's free of obstacles like boats and buoys. At first, you may find it easier to kneel on the board rather than to stand upright. Here are the steps to get you started:
 Standing alongside the board in shallow water, place your paddle across the deck of the board and use it as an outrigger. The paddle grip is on the rail (edge) of the board; the blade rests on the water.

 Hold the board by the rails. One hand will also be holding the paddle grip.

 Climb onto the board in a kneeling position, just behind the center point of the board.

 From that kneeling position, get a feel for the balance point of the board. The nose shouldn't pop up out of the water and the tail shouldn't dig in.

 Keep your hands on either side of the board to stabilize it.

 Once you're ready, stand up on the board one foot at a time. Place your feet where your knees were. You might also bring a friend to help stabilize the board as you get the hang of standing on it.




​
Bestway's inflatable SUP line offers all of the advantages of fun that comes along with hard boards plus these added benefits:
SUP Stance:
 To maintain your balance as you stand upright on the board:

 Your feet should be parallel, about hip-width distance apart, centered between the board rails (edges). Don't stand on the rails.

 Keep toes pointed forward, knees bent and your back straight.

 Balance with your hips—not your upper body.

 Keep your head and shoulders steady and upright, and shift your weight by moving your hips.

 Your gaze should be level at the horizon. Avoid staring at your feet.

 Much like bicycling, when your forward momentum increases, your stability increases as well.
​SUP Stroke:
Once you're comfortable balancing on the board in flat water, it's time to take off on a longer excursion—where the real fun begins.